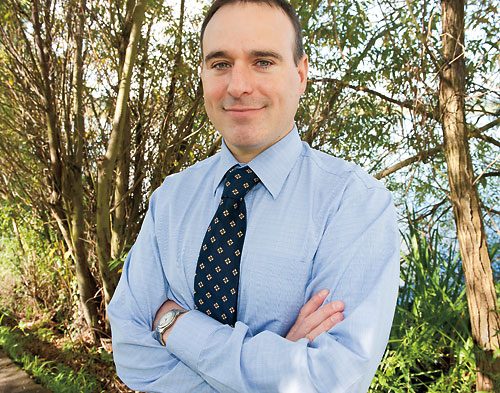 Sgt. Sean Whitcomb
16 Years On
Current: Public Information Officer
How do you manage the danger?
The danger is so undefined.  You know that on any given day, someone, and you don't know who they are, man or a woman, young or old, what they'll be wearing, what they'll look like – might try to kill you.  Or, they might try to kill someone in front of you.  You have to be prepared for that without being worried about it.  If it does happen, you have to be able to react decisively and correctly to get the job done.
What are some of the things that stick with you from patrol?
Green Lake was my first beat. There was a drowning call that has remained with me for some time.  Some college-age friends were out swimming one night and one of them didn't come up.  They did what they could to find him, but they couldn't.  They ran out and flagged down a car.  The driver called 911.  We came out, but there was no sign of him.  We had our divers come out.  They found him dead at the bottom.  It was just really, really eerie.  For no good reason, a young person drowned.  I don't know why I ended up doing it, because we don't do death notifications, but I ended up calling the young man's father.  It was pretty horrible.
Do you think about those people afterwards?
I think about everybody, yes.  Not every day, obviously, but I think everything leaves a mark, leaves an impression in your memory.  You drive by certain places certain places and you remember things.  They're just reminders.