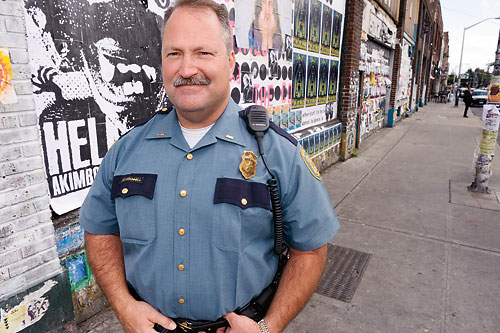 Lt. Sean O'Donnell
29 Years On
Current: Operations Lieutenant
I've actually known since I was nine years old that I wanted to be a police officer.  My father was a police officer in New York a long time ago.  When we were very young kids, I heard these stories about how he rode a horse.  I think that was a big part of it.  I think many times, police work is a calling.  It was always a job that fascinated me.  And one where you actually get to help people.
What is gratifying about the job?
Arresting bad guys who are harming other people, that's a good thing.  People who hurt others, or take people's property.  You're arresting them, and you're having an impact.  Just knowing that you're doing your part, you're helping somehow, and you're having an impact.
It's gratifying being a part of trying to save someone's life.  I've been involved in pulling people off the Aurora Bridge right before they tried to jump.  I mean, literally, they let go, and another officer and I ran and grabbed and held the person until we could get him up over the rail.  Unfortunately, sometimes you have to experience the other part of that, too.  It's difficult when you have to respond and a person has already jumped.  Unfortunately, that happens far too frequently.
What are some of the difficult things you've had to see?
One of the homicides I went to down in the south end.  The suspect had shot and killed his wife as she lay in bed holding their child.  The child had been shot also, but didn't die.  She lay there in her dead mother's arms for over a day until the neighbor came and checked on them.  I think she was three.  Fortunately, the child survived.  Those things definitely have an effect on you.